Description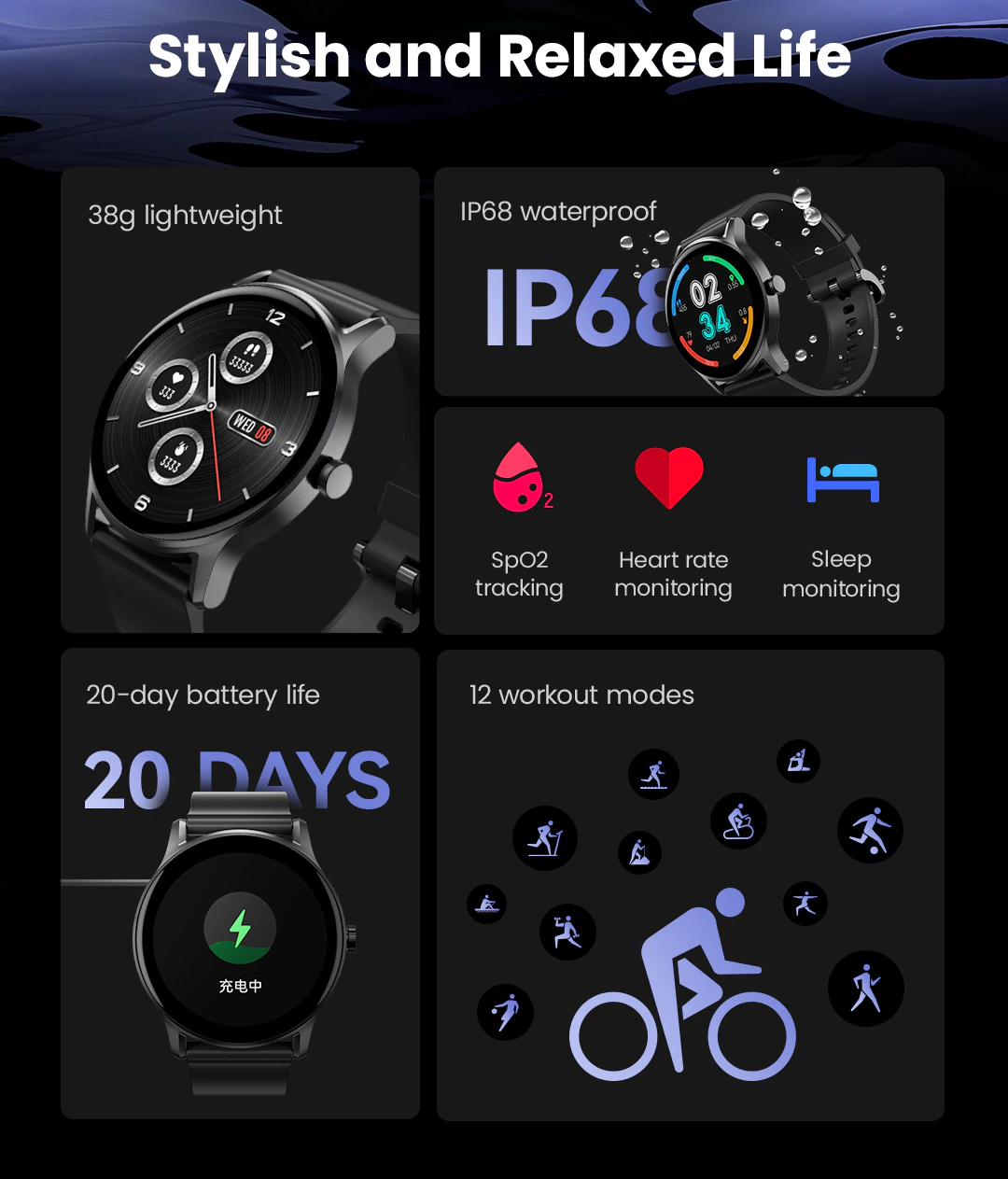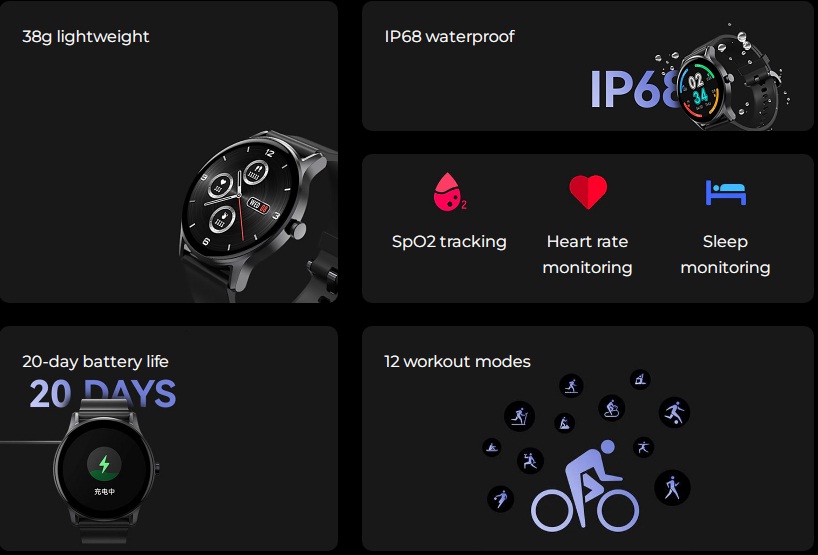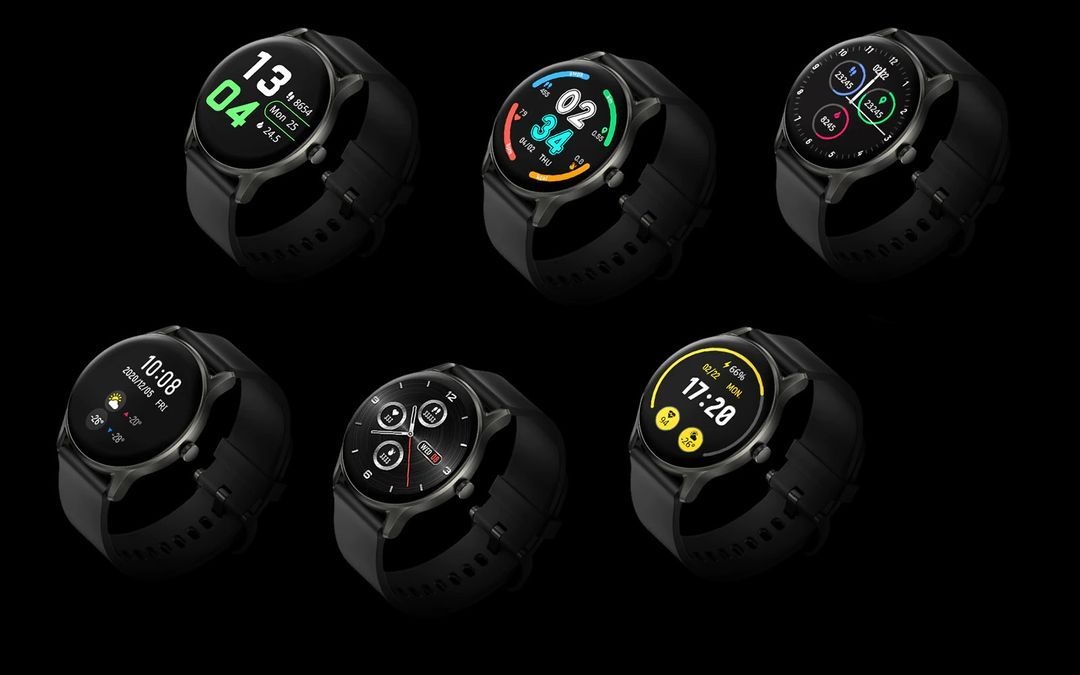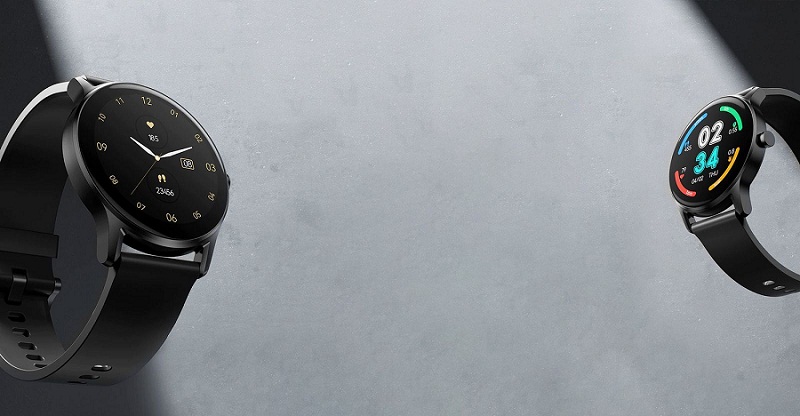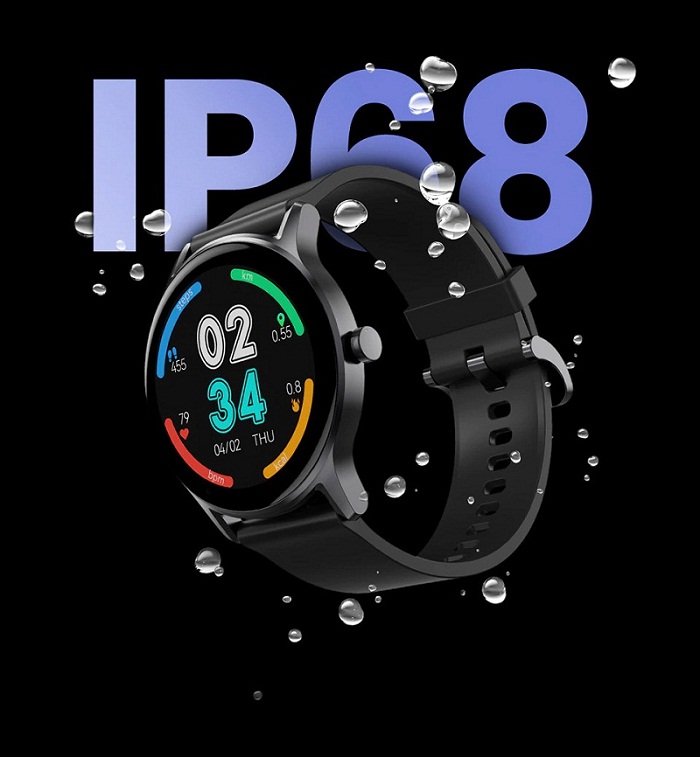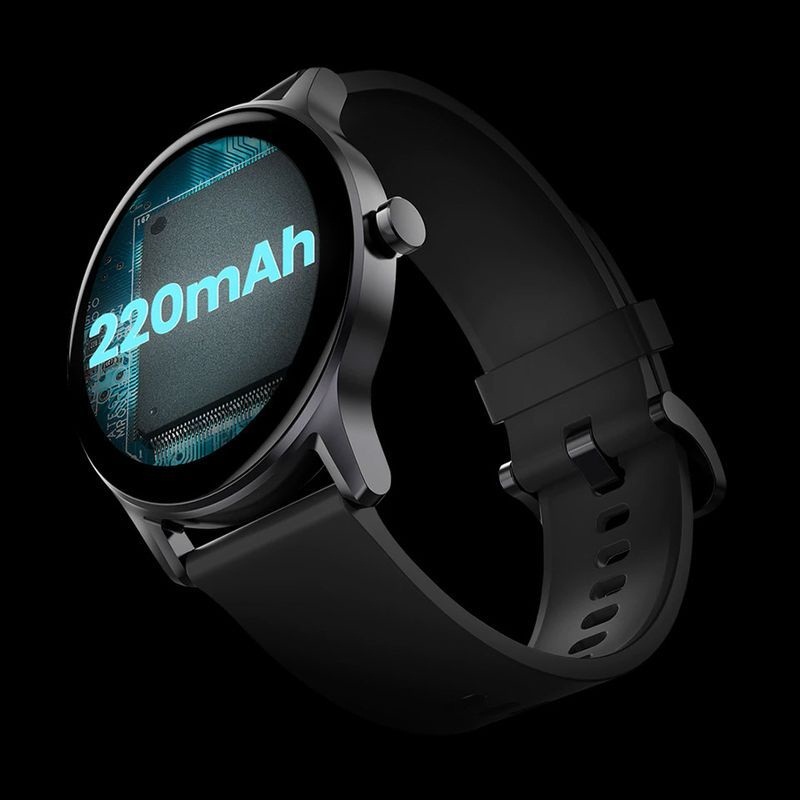 Excellence and Beauty Amazing Gadget on Your Wrist:
Watch faces are continuously updated at the APP to meet diversified aesthetics. Customize the Haylou GST's watch face with your favorite picture.
Excellence and Beauty:
Amazing Gadget on Your Wrist
1.28″ Round frame: Classic and trendy
2.5D Curved glass: Bright and clear
Versatile Watch Faces Unlimited Style:
APP watch faces are continuously updated. Custom watch faces are also available, allowing you to select one that perfectly matches your taste and mood.
38g Lightweight Body Comfortable to Wear:
Weighing only 38g, Haylou GS offers extra wearing comfort and assists your workout with no limits.
12 Workout Modes Enjoy Your Workout:
Support 12 workout modes, covering indoor and outdoor workouts. A high-precision motion sensor can accurately record workout data.
IP68 Waterproof No Worry about Rain and Sweat:
IP68 rated dust and water resistant. It can easily cope with sweat and rain storms — no need to take off the watch even when washing hands.
SpO2 Tracking Always Maintain Energetically:
Excessive physical and mental exertion will lead to low blood oxygen levels. Haylou GS supports SpO2 tracking anytime, helping you adjust your status in time.
All-day Heart Rate Monitoring Know Your Every Heartbeat:
Haylou GS can perform 24-hour heart rate monitoring. You can check recent heart rate data through the APP on your phone.
Smart Sleep Monitoring Develop Good Sleep Habits:
You don't need to set sleep monitoring manually. Haylou GS automatically recognizes your sleep status and records sleep duration and depth data to help you develop good sleep habits.
20-day Battery Life No Need for Frequent Charging:
A full charge lasts for more than a week under daily usage mode. Enjoy wireless freedom and a worry-free business trip.
7DAYS Daily usage mode:
24-hour heart rate monitoring; Sp02 tracking twice a day; incoming call reminder twice a day; message reminder 8 times a day; raise-to wake 150 times a day; exercise twice a week, run for 30 minutes each time.
20 DAYS Basic usage mode:
Default watch face; sleep monitoring; turn on pedometer only; turn off phone Bluetooth connection, continuous heart rate monitoring, and other functions.
Timely Message Reminder Everything at a Glance:
A considerate assistant on your wrist. Workout check-in, incoming messages, idle alert. Raise your hand to view all kinds of tips.
Specifications:
Product name: Haylou GS
Display: 1.28″ TFT display
Resolution: 240x240px
Bluetooth version: Bluetooth V5.0
Dimensions: 44.4x43x11.7 mm
Strap width: 22mm
Watch weight: 38g with strap
Sensor: Heart rate sensor, motion sensor, blood oxygen sensor
Battery capacity: 220mAh
Battery life: Approx. 7 days (24-hour heart rate monitoring)
Waterproof rating: I P68
Working temperature: -0°C~45°C
System requirements: Android 6.0 or IOS 11.0 and above
Synced data platform: Haylou Fun
Workout modes: Outdoor running, indoor running, walking, cycling, climbing, spinning, yoga, free training, gymnastics, basketball, football, and rowing