Description

Ultra-fast Wi-Fi 6A brand-new network experience:
The Wi-Fi 6 (802.11ax) is the latest generation in Wi-Fi standards. Thanks to its higher transfer rates, Xiaomi Router AX3200 allows you to easily enjoy nearly twice the speed of a typical AC1200 router. The Wi-Fi 6 router significantly reduces latency and unresponsiveness in end devices, even when multiple users are using multiple devices at the same time. Glide through the new digital era with true ultra-fast network responsiveness.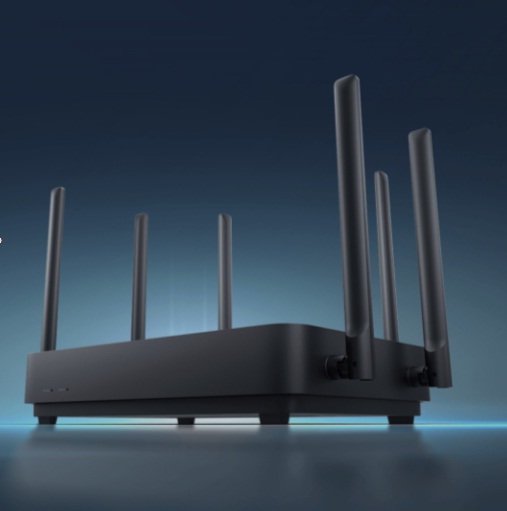 Dual-Band unleashes the full potential of network performance:
Xiaomi Router AX3200 offers both 2.4GHz and 5GHz. The two bands do not interfere with each other, and have a combined theoretical wireless speed of 3202Mbps maximum. Enjoy ultra-fast Internet access, stable signal coverage, high-speed usage, seamless HD videos and large-scale online gaming.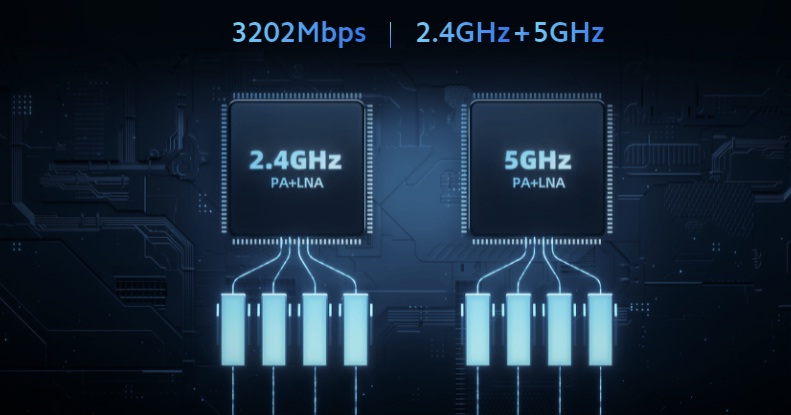 MU-MIMO technology*Smoother Internet access for multiple users:
MU-MIMO technology allows the multiple antennas of your Xiaomi Router AX3200 to provide network connection to multiple devices simultaneously. If a router is a highway, this one comes with extra lanes that both increase transfer rates and prevent unresponsiveness in your devices.
OFDMA technology*Take control with efficient transmission:
OFDMA technology allows your router to send data to multiple end devices with just one transmission, where a traditional router would need to send multiple transmissions. OFDMA makes for more efficient transmission and reduced latency so you can use multiple devices at the same time, and enjoy instant responsiveness when online gaming, whether that be large-scale or via your smartphone.
MediaTek Filogic800 Optimum network status at all times:
Features dual-core quad-threaded processors with a single-core clock speed of up to 1.35GHz. With overall performance improvements, your Internet connection is more enjoyable and diverse.
Smart living with 256MB of memory:
A large memory means you can connect up to 128 devices*. Enjoy the technology-enabled benefits of your router with smooth, stable network connections across multiple devices.
Beamforming technology Directional enhanced signal for greater coverage:
.Beamforming technology concentrates the Wi-Fi signal towards your connected devices, providing better Wi-Fi range and network performance. The router can strengthen the Wi-Fi signal for the corresponding direction, improving quality and stability, and expanding the effective range.